Reflection on a Modern Missionary Journey
October 2018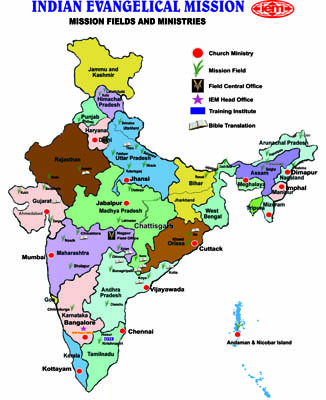 Monday 15th October. I'm off again to India, this time to Delhi via Mumbai. Not long after arriving I visited the urban slum work with Stephen, an IEM missionary, and also the Day Care Centre run by IEM.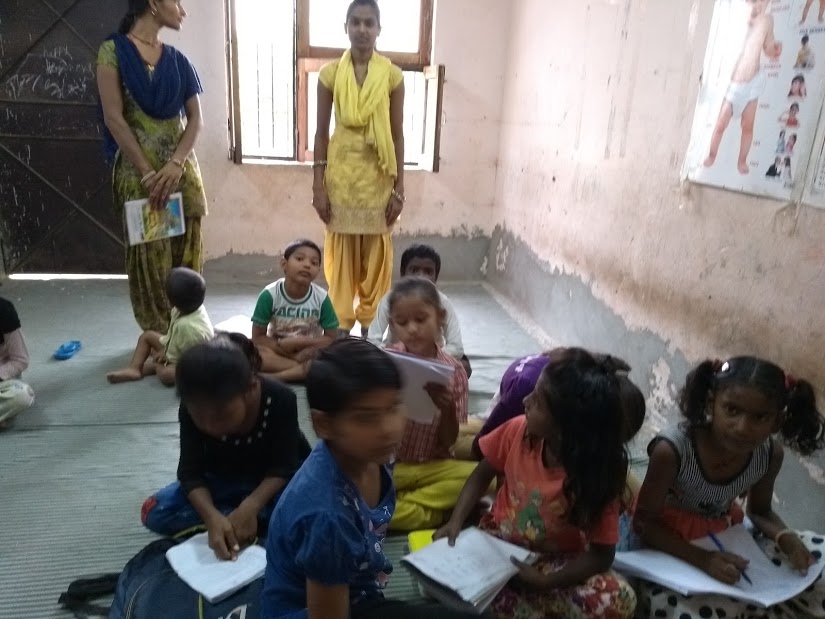 Wednesday 17th October, a short internal flight to Guwahati, then by car to Shillong with Dr. Kharchandy, who is an IEM Board Member.
Thursday 18th October, visited Mairang with Kharchandy to see the work started on a new Christian school.

The school needs finance to finish the work. Hopefully a charitable charity will be able to help.

On the road at Mairang.
Friday 19th October, return by car to Guwahati, then overnight train to Itanagar and Doimukh in Arunachal Pradesh, North-East India.
Saturday 20th October, arrived in Doimukh
Doimukh, visiting Rev Kap, IEM missionary, and his family.

Sunday 21st October, worship at the local Baptist church, where I preached.

Boys sing at the service in Doimukh.

Monday 22nd October visited the Nishi Baptist Church General Secretary to discuss the land they hope to make available to IEM to enable them to build a new childrens' hostel. While there I had the opportunity to try out some traditional Nishi Warrior accessories!
Tuesday 23rd October, overnight train back to Guwahati.
Wednesday 24th October, internal flight to Hyderabad. Overnight stay with Rev Jebakumar, senior IEM missionary, and his wife Crownie.

A birthday boy in Chinnoor.
Thursday 25th October, by car to Chinnoor Field, a drive of about 4 hours, to visit Sathiaraj, IEM missionary.
Friday 26th October to Sunday 28th October, taken by car to visit about 10 remote villages where IEM are at work, a distance of about 250 kms.
Sunday 28th October, I preached at Asnad, at the church built in memory of my wife Joyce Lancaster, who died from cancer in 2002, and is remembered lovingly by many of my IEM friends.
Asnad Christians.

Joyce's church.

IEM missionaries.

A Christian couple at Asnad.

Christians at Asnad.

An IEM church.
Monday 29th October, travel by car back to Hyderabad, and visit Florance and Philip, who are strong supporters of IEM, and whose house is always open to me.
The visit included a pillion ride with Philip to the local fish market!

Florance & Philip.

The fish market.
Wednesday 31st October, internal flight to Bangalore and the IEM Offices.
Saturday 3rd November, to OTI for IEM Overseas Leaders' Conference.
Sunday 4th November, visit IEM church in the Krishnagiri Field and also the local boys' and girls' hostels.
IEM church, Krishnagiri

The boys hostel, Krishnagiri.

The girls hostel.

IEM friends.

Monkeys seen out on the road.
Wednesday 7th November, to Bangalore and internal flight to Delhi, to stay at the YMCA Centre.
Thursday 8th November to Sunday 11th November, attended the 49th Annual IEM Conference at Mount Carmel School, representing SPBC and also Friends of IEM UK.
IEM HQ Bangalore.

Annual Conference, dancing.

IEM friends.
Sunday 11th November, leave Delhi for London via Mumbai.
Monday 12th November, arrive London Heathrow, after a trip lasting 25 days, travelling by air, train and car, through 7 Indian States.
See my visit to OTI in May. I had a shorter visit to India earlier in this year to attend a service for the dedication of OTI's new dining hall extension. If you are on Facebook join Johns mission trip to India for the latest news.
What's On?
Need Some Help?
If you are self isolating and struggling to get by we may be able to offer some practical help.
Use our request form here to give us your details and one of our volunteers will contact you.
Please note we are only able to offer help within our local community of Trinity Ward, Chelmsford.
Listen to a Service
You can download a selection of our services to listen to off-line on our Listen Again page.
The latest recording can also be found near the bottom of our home page where there is a player that can be used to listen to it or you may download it to listen to later.
From our Foreign Correspondent
India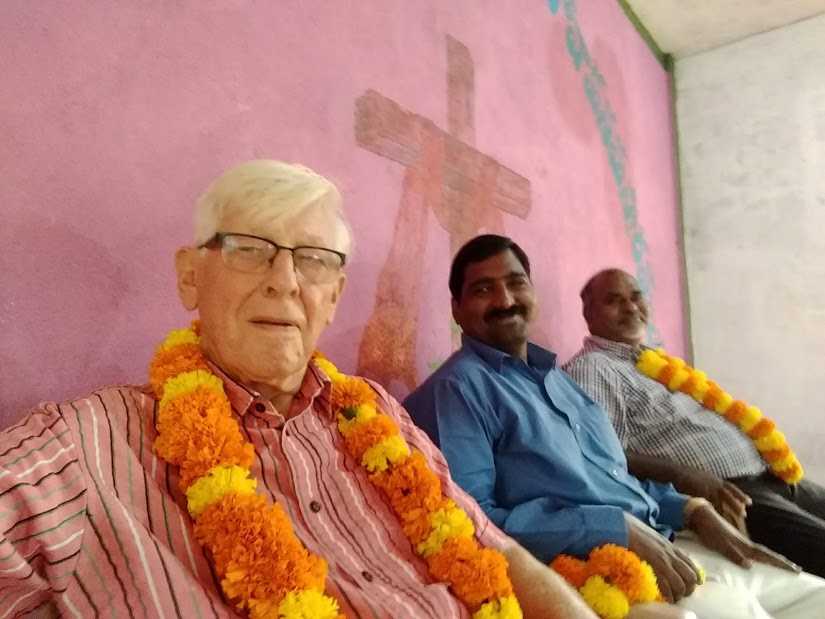 See an account of John Lancasters 2019 visits to India here.
Follow Johns latest mission trips to India and see more pictures of the people and places he visits by joining John's Adventures in India on Facebook.
Tool Box Project
Do you have any spare tools or craft items? We are collecting them for Tools With a Mission. See the list on our Tool Box Project page for details of what we currently need.
Springfield Stitchers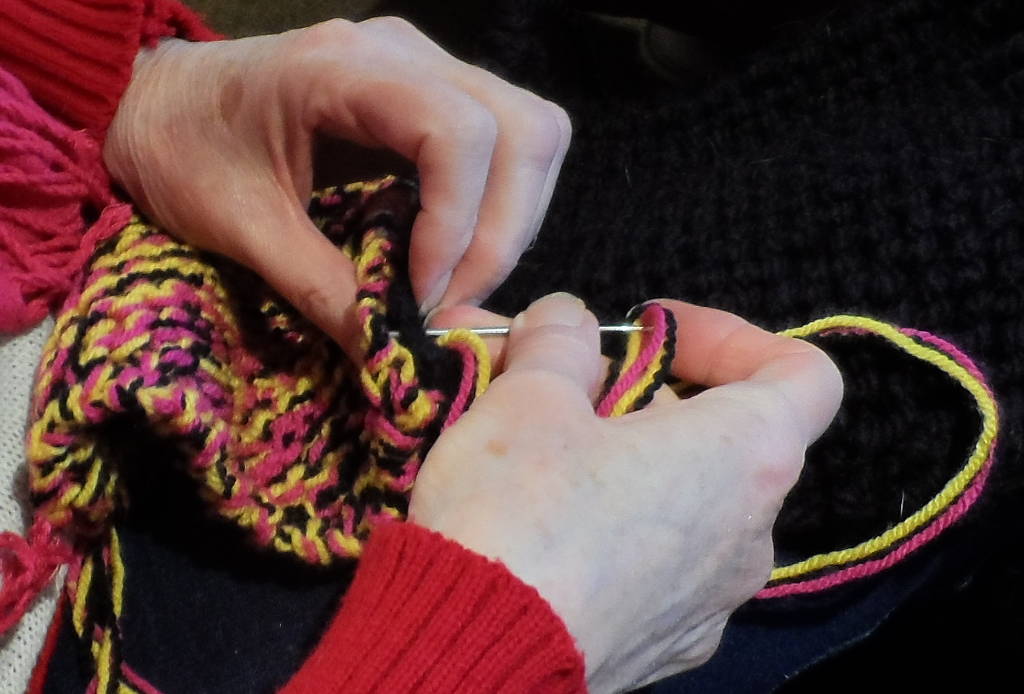 Can you knit, crochet or sew?
The Springfield Stitchers need help with various charity projects. If you would like to help or, if you would like to learn to knit, crochet or sew, or if you have unwanted wool or haberdashery (buttons, zips, thread, fabric, sewing machines) please pop along to find out more.
The Springfield Stitchers meet at "The Coffee Hub" every Thursday 9.30 till 12.00 at Springfield Park Baptist Church. Contact Alison for more information.

As a church we believe in the power of prayer and that it makes a difference in situations and circumstances. We are part of Chelmsford 24-7 Prayer, joining with Christians from across our City to pray for the things God lays on our hearts. Please follow this link for more information about how you and your church can get involved: https://chelmsford24-7.org/. Plans for the near future at Springfield Park involve the setting up of a new prayer space and prayer walks around our local area. Watch this space for developments.

See more from SPBC on Facebook.
Our pages and links
Please only click once on downloads and external site links. External websites will open in a new page or on a new tab so you don't lose your place here, and other items will either open in a new page or download to your default download folder, depending on your device settings.